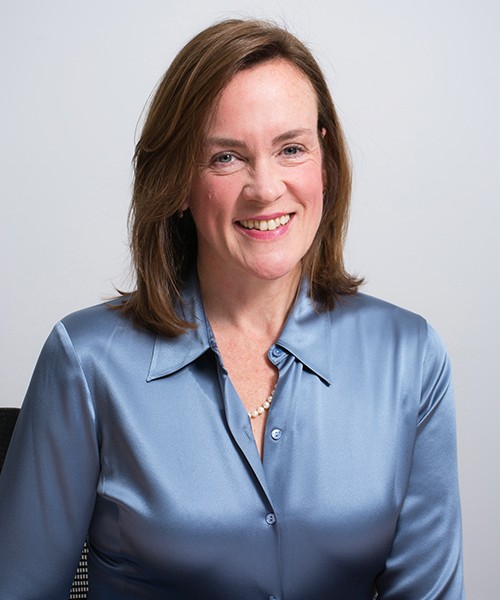 Elizabeth McCarthy, the Chief Executive Officer, joined Sheltering Arms in 2011. In her tenure, the agency has doubled in size, expanding in Early Childhood Education, Juvenile Justice Programs, and merging with Safe Space in 2013. Ms. McCarthy serves on the Board of Directors and the Steering Committee for the Council of Family and Child Caring Agencies (COFCCA), is the Treasurer of the The Developmental Disabilities Services/Child Welfare Collaborative, LLC, and is a Board member of the The Children's Collaborative, Inc.
Ms. McCarthy formerly served as Chief Operating Officer at MercyFirst, which provides care for over 4,000 children, teenagers and families in Brooklyn, Queens, Nassau and Suffolk counties through Family Support and After-School Programs, Foster Homes and Adoption Services, and Community Group Homes.
Prior to joining Sheltering Arms, she was the Senior Vice President for Programs at Safe Horizon, a nonprofit agency serving victims of violence and abuse, where she spearheaded the agency's 9/11 response. Ms. McCarthy also served as an Adjunct Professor at the NYU Wagner School, as an Assistant Commissioner in the New York City Department of Homeless Services, and as Chief of Staff in the Mayor's Office of Operations. She has an MBA in Public and Nonprofit Management from Yale University and a Bachelor's Degree from Boston College.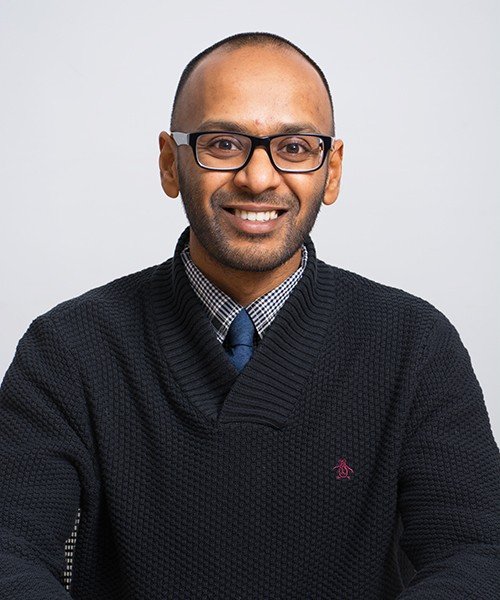 Mohan Mivaloganathan
Chief Development Officer
Mohan Sivaloganathan is the Chief Development Officer for Sheltering Arms, where his team is responsible for the organization's fundraising, marketing, policy, advocacy, and communications efforts. Mohan has a decade of experience in creating partnerships, experiences, and initiatives that drive bottom-line results for nonprofits, corporations, and small businesses. Prior to joining Sheltering Arms, Mohan was most recently Citizen Schools New Jersey's Director of Development of Civic Engagement. In just one year, Mohan's leadership led to groundbreaking events like the 2012 STEM Summit; an expanded Board of Directors; and funding/volunteering partnerships with Fortune 500 companies. Prior to Citizen Schools, Mohan was the national Marketing Director at Teach For America, which enabled Teach For America to grow their incoming corps of teachers at a record rate for three consecutive years through innovative campaigns. Mohan worked at Procter & Gamble from 2004-2008, managing supply chain strategy and developing High Performance Work Systems for manufacturing personnel. He also led P&G's employee giving and volunteerism campaign with the United Way of Southern Connecticut, and was recognized with UW's Chairman's Award.
Mohan is an active contributor to community development in the New York tri-state area, with leadership in branding/marketing consulting, and grassroots organizing for non-profit and political causes. Mohan is a graduate of Penn State University, where he received an MBA and bachelors in Electrical Engineering.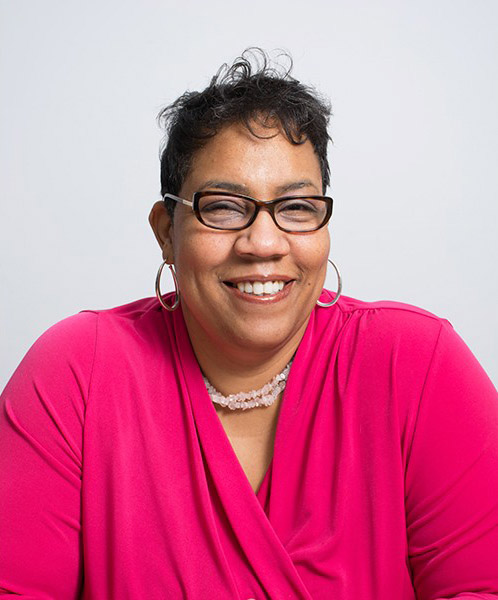 Dawn is the key to efficiency, compliance, and operational effectiveness at Sheltering Arms. She brings a wealth of programmatic and administrative experience to her role overseeing the Human Resources, Quality Improvement, and IT Departments.
Dawn Lewis joined us after 28 years at MercyFirst, where she began as a caseworker in Preventive Services, and held numerous positions over the years, including Foster Care Caseworker, Supervisor, and Program Director, as well as leading the QI Department, including all incident investigations, and overseeing the implementation of the Sanctuary Model and Evolv. Dawn also led the agency's COA Accreditation process. Dawn was also integral in facilitating the merger between Angel Guardian and St. Mary's that led to the formation of MercyFirst.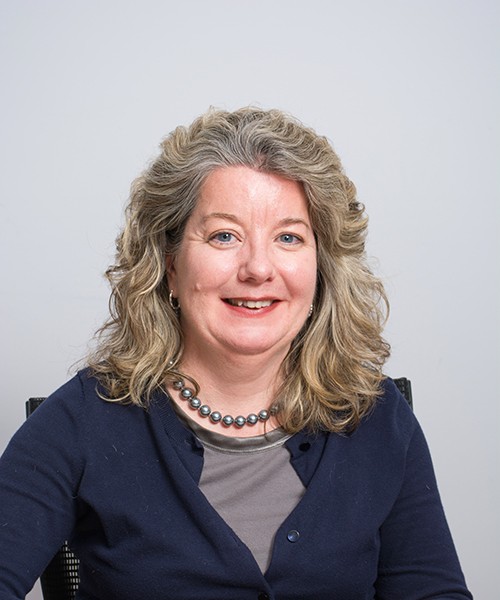 Jane joined our team on January 20th, 2015, bringing with her a wealth of experience in Human Services. In her role, Jane oversees all programs, ensuring that they deliver the best possible results for thousands of the city's most vulnerable children and families.
Most recently, Jane was the Vice President for Child Welfare and Family Services at The Children's Aid Society, where she has worked in various capacities for more than 15 years. Prior to that, Jane worked at the Office of the New York City Public Advocate and in a private law practice. She also taught law at the Columbia University School of Social Work as an adjunct professor.
Jane has received both her Juris Doctor and Master's in Social Work from Columbia. Her experience in both law and social work make her the perfect child welfare advocate and visionary for our growing network of programs. Jane is Chair of the New York City Bar Association's Council on Children, she's well respected amongst her peers in the field, and is a key asset to our leadership team.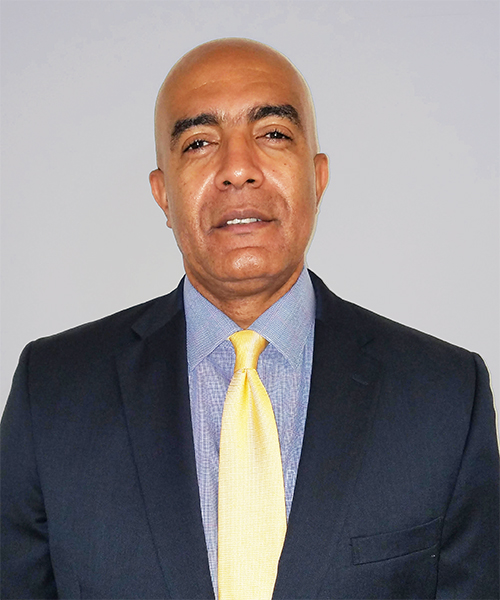 Anthony B. Edwards is a senior executive with over 20 years of financial experience and a record of achievement in which he has improved the financial processes and performance of several long-standing nonprofits.  For the past 10 years he has been the CFO of Brooklyn Community Services (BCS) and has been the trusted advisor to the board and its Executive Directors.  Through Anthony's guidance, key processes were put in place that facilitated significant improvement in the fiscal performance of the organization. While at BCS, he improved financial reporting, successfully reduced accounts receivable, restructured the employee benefit plans, and favorably renegotiated lines of credit to enhance the organization's cash flow. Most impressive is that he was able to achieve these accomplishments during a time when the organization had three different Executive Directors. Anthony is a perceptive, results oriented professional who consistently thinks "out of the box" to manage from day to day operations up to complex challenges. His profound knowledge of financial management and crystal clear understanding of business needs and goals make him a sophisticated CFO and innovator.
Prior to joining BCS in 2006, Anthony was the Director of Research Administration and Operations where he played a pivotal role in improving research administration and grant management at the Juvenile Diabetes Research Foundation.  There he helped save the organization $10 million through reconciling outstanding grant awards. Anthony has also worked at 1199/Employment Training & Job Security Program, and Beth Israel Medical Center in an accounting and financial management capacity.
Anthony received his MBA from Dowling College and a BS in Accounting from Brooklyn College.  He is a member of the Global Academy of Finance and Management (GAFM) certified as Master Financial Planner, MFP, Accredited Management Accountant, AMA and Accredited Financial Analyst, AFA. He is also a member of the American Academy of Financial Management, certified in Corporate Finance and is a Master Financial Manager. Anthony lives in Brooklyn with his family.