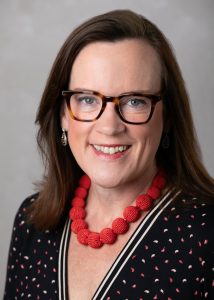 Elizabeth McCarthy, the Chief Executive Officer, joined Sheltering Arms in 2011. In her tenure, the agency has doubled in size, expanding in Early Childhood Education, Juvenile Justice Programs, and merging with Safe Space in 2013. Ms. McCarthy serves on the Board of Directors and the Steering Committee for the Council of Family and Child Caring Agencies (COFCCA), is the Treasurer of the The Developmental Disabilities Services/Child Welfare Collaborative, LLC, and is a Board member of the The Children's Collaborative, Inc.
Ms. McCarthy formerly served as Chief Operating Officer at MercyFirst, which provides care for over 4,000 children, teenagers and families in Brooklyn, Queens, Nassau and Suffolk counties through Family Support and After-School Programs, Foster Homes and Adoption Services, and Community Group Homes.
Prior to joining Sheltering Arms, she was the Senior Vice President for Programs at Safe Horizon, a nonprofit agency serving victims of violence and abuse, where she spearheaded the agency's 9/11 response. Ms. McCarthy also served as an Adjunct Professor at the NYU Wagner School, as an Assistant Commissioner in the New York City Department of Homeless Services, and as Chief of Staff in the Mayor's Office of Operations. She has an MBA in Public and Nonprofit Management from Yale University and a Bachelor's Degree from Boston College.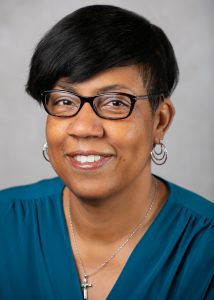 Dawn is the key to efficiency, compliance, and operational effectiveness at Sheltering Arms. She brings a wealth of programmatic and administrative experience to her role overseeing the Human Resources, Quality Improvement, and IT Departments.
Dawn Lewis joined us after 28 years at MercyFirst, where she began as a caseworker in Preventive Services, and held numerous positions over the years, including Foster Care Caseworker, Supervisor, and Program Director, as well as leading the QI Department, including all incident investigations, and overseeing the implementation of the Sanctuary Model and Evolv. Dawn also led the agency's COA Accreditation process. Dawn was also integral in facilitating the merger between Angel Guardian and St. Mary's that led to the formation of MercyFirst.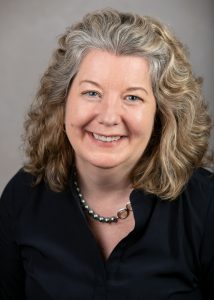 Jane joined our team on January 20th, 2015, bringing with her a wealth of experience in Human Services. In her role, Jane oversees all programs, ensuring that they deliver the best possible results for thousands of the city's most vulnerable children and families.
Most recently, Jane was the Vice President for Child Welfare and Family Services at The Children's Aid Society, where she has worked in various capacities for more than 15 years. Prior to that, Jane worked at the Office of the New York City Public Advocate and in a private law practice. She also taught law at the Columbia University School of Social Work as an adjunct professor.
Jane has received both her Juris Doctor and Master's in Social Work from Columbia. Her experience in both law and social work make her the perfect child welfare advocate and visionary for our growing network of programs. Jane is Chair of the New York City Bar Association's Council on Children, she's well respected amongst her peers in the field, and is a key asset to our leadership team.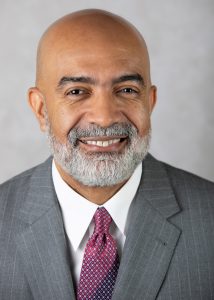 Anthony B. Edwards is a senior executive with over 20 years of financial experience and a record of achievement in which he has improved the financial processes and performance of several long-standing nonprofits.  For the past 10 years he has been the CFO of Brooklyn Community Services (BCS) and has been the trusted advisor to the board and its Executive Directors.  Through Anthony's guidance, key processes were put in place that facilitated significant improvement in the fiscal performance of the organization. While at BCS, he improved financial reporting, successfully reduced accounts receivable, restructured the employee benefit plans, and favorably renegotiated lines of credit to enhance the organization's cash flow. Most impressive is that he was able to achieve these accomplishments during a time when the organization had three different Executive Directors. Anthony is a perceptive, results oriented professional who consistently thinks "out of the box" to manage from day to day operations up to complex challenges. His profound knowledge of financial management and crystal clear understanding of business needs and goals make him a sophisticated CFO and innovator.
Prior to joining BCS in 2006, Anthony was the Director of Research Administration and Operations where he played a pivotal role in improving research administration and grant management at the Juvenile Diabetes Research Foundation.  There he helped save the organization $10 million through reconciling outstanding grant awards. Anthony has also worked at 1199/Employment Training & Job Security Program, and Beth Israel Medical Center in an accounting and financial management capacity.
Anthony received his MBA from Dowling College and a BS in Accounting from Brooklyn College.  He is a member of the Global Academy of Finance and Management (GAFM) certified as Master Financial Planner, MFP, Accredited Management Accountant, AMA and Accredited Financial Analyst, AFA. He is also a member of the American Academy of Financial Management, certified in Corporate Finance and is a Master Financial Manager. Anthony lives in Brooklyn with his family.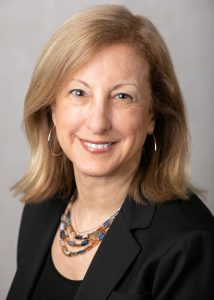 Susan L. Magazine
Chief Development Officer
Susan L. Magazine is the Chief Development Officer for Sheltering Arms, where her team is responsible for the organization's fundraising, marketing, policy, advocacy, and communications efforts.
Most recently, she served as the Director of Development for the Anti-Defamation League where she built a strategic development plan with the focus on implementing best practices for engaging new and current Board members, recruiting and leading a professional development team, revamping and overseeing the Young Leadership Division, and identifying, cultivating and securing leadership gifts. Prior to her time at the Anti-Defamation League, Ms. Magazine served as the Executive Director of New Yorkers For Children (NYFC) from 2003-2016, providing leadership, management, and strategic direction for this $4.5 million non-profit partner to New York City's child welfare agency.
Ms. Magazine has also served as Assistant Commissioner of the FDNY Family Assistance Unit, focused on developing and coordinating services for FDNY families who experienced a line of duty loss.  As the liaison to the Mayor's Office, advocacy groups and task forces including the 9/11 United Services Group and the Twin Towers Fund Family Advisory Committee, Ms. Magazine represented the FDNY on all issues regarding supportive services for families
Before joining the FDNY, Ms. Magazine held several progressively responsible positions with the Administration for Children's Services (ACS) such as the Director of Policy and Planning for the Office of Youth Development and the Director of Interagency Affairs at ACS.  Ms. Magazine holds a B.S. with honors from Boston University School of Management.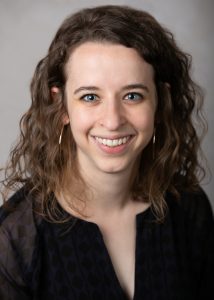 Mikayla Terrell is the Chief of Staff, responsible for driving advocacy, internal organizing, and implementation of the Sheltering Arms strategic plan. She joined Sheltering Arms in 2015 as the Grants Manager, which provided her with a deep knowledge of Sheltering Arms programs and staff. Prior to Sheltering Arms, Mikayla worked on the communications team at the Brennan Center for Justice. Mikayla graduated with honors from New York University.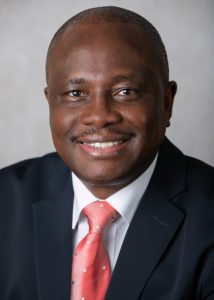 Olutunde Atanda-Ogunleye
Vice President, Early Childhood Education and After School
Olutunde Atanda-Ogunleye is the Vice President for Early Childhood Education and After School Programs for Sheltering Arms. He brings a wealth of programmatic and community experience to his role.
He joined Sheltering Arms in 2002 after working with community-based organizations in Canada and Nigeria for 13 years. In the past 17 years at Sheltering Arms, he has provided oversight for a variety of community and school-based programs.
Olu received both his Bachelor and Master's degrees from Nigeria's Premier University of Ibadan. He subsequently earned Master's degrees in Social Work at the Hunter College of the City University of New York. He is a licensed Master Social Worker.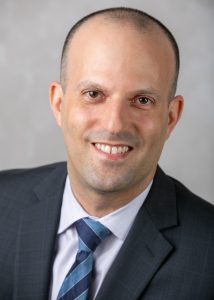 Jordan Katon
Assistant Vice President, Facilities Planning
Jordan Katon is the Assistant Vice President of Facilities Planning. Mr. Katon has an undergraduate degree from Northwestern University and a Master's in Urban Planning. He has been Vice President of Facilities with Sheltering Arms since 2016. Previously, he worked for the Administration for Children's Services (ACS) in the Department of Facilities and at the Office of Emergency Management.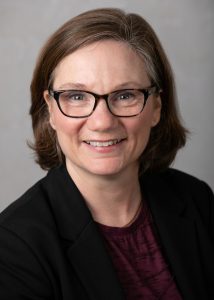 Carolyn O'Brien is the Vice President overseeing Preventive Services, Article 31 Mental Health Services, Maternal Infant Health Programs, and the Bruner Reception Center. Carolyn joined Sheltering Arms in 2014 after working with MercyFirst in their Foster Care, Group Home, and Residential Programs for over 15 years. Previously, she worked for Nassau County Child Protective Services.
Carolyn graduated from Molloy College and received her Master's Degree in Social Work from Fordham University.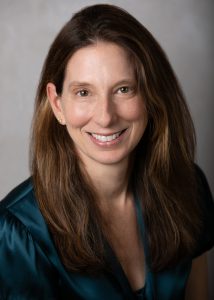 Meridith Sopher
Vice President, Child Welfare, Juvenile Justice, and Youth Services
Meridith Sopher is the Vice President of Child Welfare, Juvenile Justice, and Youth Services at Sheltering Arms. In this role, she oversees Sheltering Arms foster care, juvenile justice, and homeless youth programs. Prior to joining Sheltering Arms, she spent 20 years at the Legal Aid Society's Juvenile Rights Practice where she served most recently as the Director of Child Welfare Training. She has spoken at conferences sponsored by organizations such as the Practising Law Institute, the Child Welfare Court Improvement Project, and the Women's Bar Association of the State of New York, and she has been an instructor for the National Institute for Trial Advocacy's "Training the Lawyer to Represent the Whole Family" program. Ms. Sopher served as chair of the New York City Bar Association's Juvenile Justice Committee, as a member of the Bar's Council on Children and the Children
and the Law Committee, and as a board member of Jumpstart and the Stonewall Community Foundation.
Ms. Sopher is certified by the National Association of Counsel for Children as a Child Welfare Law Specialist. She received her J.D. from Fordham University and her B.A. from Dartmouth College.